National Signing Day Important Announcement
As you all know, National Signing Day is upon us. My distaste for recruiting news notwithstanding, I thought it was prudent to pass along very important advice for all our readers on National Signing Day: leave these recruits alone. Our friends over at SB Nation have provided access to a flow chart to help you do just that.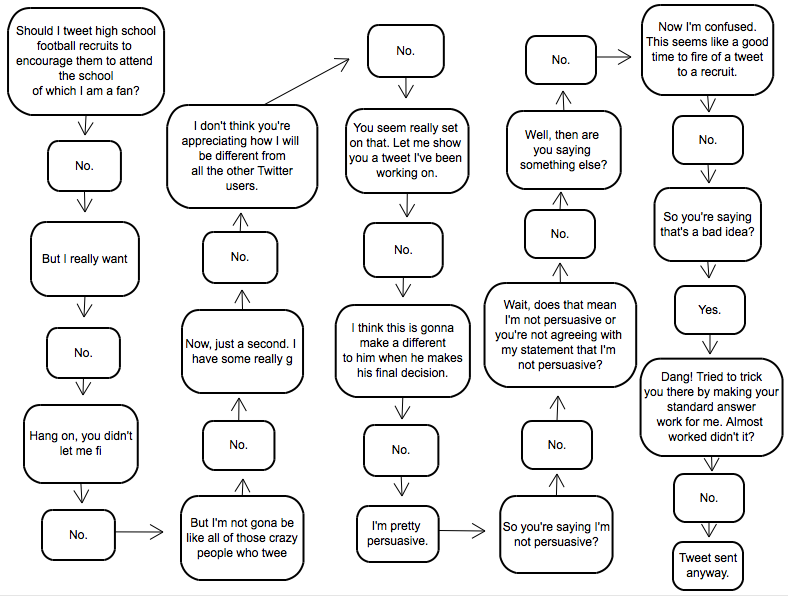 There you have it DYC faithful. Don't let us down.
Love this? Hate it? Think I'm an idiot? Don't just curse at me under your breath, head to the Dude You Podcast iTunes page, and leave a 5-star review to make sure I know it, and have your voice heard on the air. Follow me at @dpalm66.
Be sure to download The UGA Vault for all your Georgia highlight needs.  Download for FREE on Android and iOS.
Posted on February 4, 2015, in ACC, Big 12, Blog, Death to the NCAA, General Sports, Georgia Bulldogs, Pac-12, Podcast, Recruiting, SEC, The UGA Vault. Bookmark the permalink. Leave a comment.