NCG: Oregon vs. Ohio State – 1st Quarter Liveblog
Welcome to the DudeYouCrazy National Championship Game liveblog. We tackled the pregame here, and are going live down below. On to the blog!
15:00: Annnnnnnnnnnnnnd, we're off. Gonna be interesting to see how Urban is going to attack this offense.
13:41: Oregon's already fast, and now Tyner is eating people's souls.
13:16: WOW. The only thing that has even slowed Oregon down has been this review. The first fumble didn't really knock Oregon off schedule.
12:21: If you can, watch the film room on ESPN2. Coaches watching the game and breaking it down in real time is football porn. Great play by Mariota.
12:21: Oregon 7 Ohio State 0
11:20: Still funny. Still kinda true.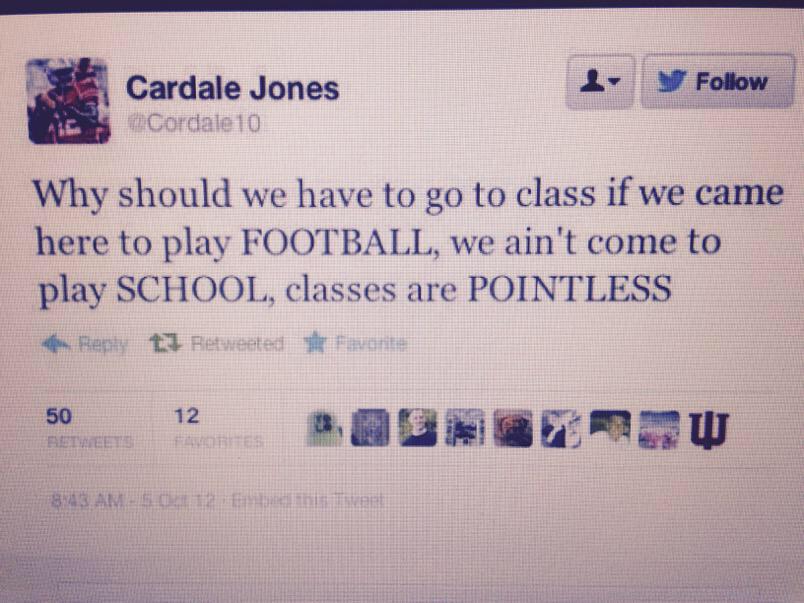 10:15: I'm pretty sure Dan Mullen just called that bubble screen a Tebow.
9:00: Welcome back to the Scarface-sized pile of cocaine that is the Oregon offense.
7:11: Third start ever is still his third start ever. Might want to start blocking for the kid Ohio State.
7:03: WELP.
5:47:
4:36: These coaches are so salty about the missed defensive assignments. I love it. Meanwhile, 98 yard drive.
4:36: Oregon 7 Ohio State 7
2:52: OH NO! WHAT A DROP!
1:08: Ohio State running all over people. This is gonna be a fun night.
1:08: Oregon 7 Ohio State 14
:30:
Both teams gotta go eat creatine at the half to be able to tackle these RBs.

— Michael Felder (@InTheBleachers) January 13, 2015
:00: Follow on over to the 2nd quarter.