Sad SEC Fans We All Can Relate To, Mike Leach Predicts End Of Humanity, And More
Everybody Hurts 
Everyone has been a sad fan before. Whether you take your sadness out on a bottle of your favorite drink, or cry yourself to sleep, we have all experienced our hearts ripped out because of the game we love so much. I had my heart ripped out and shown to me last season during "kick six" and I have thrown away that entire outfit I wore that day. Here are some of the best sad fans from this past week.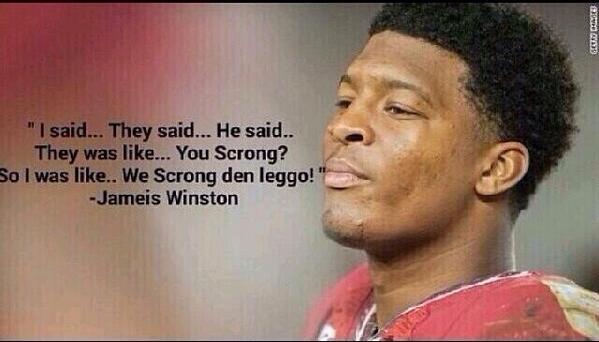 Week Four Rankings
I am sure almost all of us have an opinion on who the top team in college football is right now, but I think we can all agree that Florida State has looked like they are ripe for an upset soon. In this list they try to put together the top 25 based on their week 4 performances. South Carolina should be eliminated and Indiana should be ranked higher than any SEC East team. Here is the full list.
Left Behind 
Mike Leach is an interesting guy. One day he is being accused of locking a player in a closet, the next he is claiming texting will end us all. I believe that texting and social media are hurting the interpersonal skills of the upcoming generation, but ending all of humanity is a little bit of a stretch. Maybe he should worry a little bit more about his own team and their mediocrity, than the existence of humanity. Here is his full quote.
-Alex