Nick Saban The Banker, Mississippi State Center Stomps On LSU Player, And More
Nick Saban: Financial Advisor 
Whether it is coaching football, or giving sound financial advice, I will listen to Nick Saban. He even tries to crack a smile, and for that I give him an A for effort. In the commercial Saban gives advice to a girl thinking about spending 750 dollars on a dress, which is chump change to Saban who gets 7 million a year from Alabama. Either way I am happy that Saban took the time out of his busy schedule to help out a confused girl. Here is the full commercial.
#HailState
Mississippi State stomped LSU on saturday. Ironically, so did State center Dillon Day who literally stomped on a LSU defender during a play. This is the same Dillon Day who was suspended for half the year last year for another stomping incident, and this one looks even more blatant than last years. He probably should have been kicked out of the game, but either way MSU literally and figuratively stomped the Tigers in the daunted Death Valley. Here is the full video.
College GameDay Signs Galore 
I do not hold any validity in what the GameDay guys say about my team, or really any team they decide to pick. I do enjoy watching and reading the signs that fans come up with, and the guys at Bustedcoverage.com have compiled the best from week 4. If they could come up with the most inappropriate Jameis signs from this past week, because there were several that caused some fans to leave the premises. Here is the full list of signs from week 4.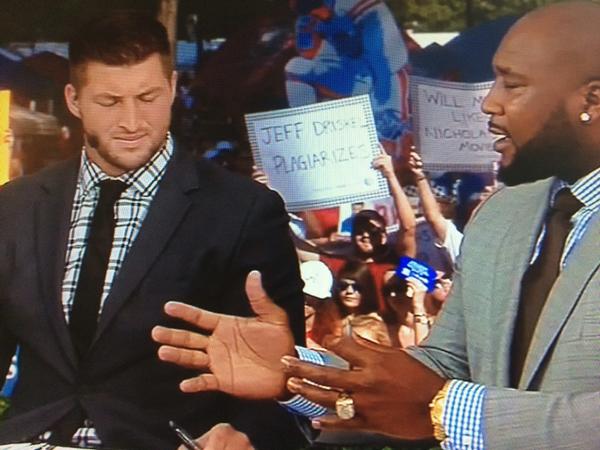 -Alex